Pre-Owned Commercial Laundry Equipment
Washers, Dryers, Soap Dispensers, Change Machines

Shipping Laundry Equipment:
Shipping:
We do ship to all of the United States, Canada & Most Others. We are also happy to will work with your shipper.
FOB = House Springs, MO (St. Louis, Missouri area)
1. Come and get it. We will help you load it for free.
Sales tax does apply to pickup orders


2. Let us get a shipping quote for you. We can get a quote for you. Use our online form or E-mail your delivery address to us along with what you want shipped and we will do our best to get you a quote that same day.
We use shipping brokers to get you the best price and that does take more time.

Tom@SEGOTW.com or Call Tom @ 314-974-0672
Office Hours 9AM - 6PM Central Time
Please call during office hours only.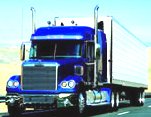 Need more info? Want to Buy? SEG Contact Info.
Return to Laundry Equipment Main page