Pre-Owned Commercial Laundry Equipment
Washers, Dryers, Vending, Changers, Water Heaters, Parts










Every Item is priced!
We don't play pricing games like the other dealers.
Buy used and SAVE BIG!!!
The largest selection of used equipment.
-- CAUTION!!!!! --
Watch out for all the flood damaged equipment from Hurricane Sandy that is hitting the market.
This equipment has been compromised for functionality as well as Safety! (Gas valves & motors that were under water are not safe)
We have seen THOUSANDS of pieces up for auction. So there is allot out there.
It's popping up all over the country.. Please be careful..
None of our equipment has been wet or come from the effected areas.

Washers, commercial & Industrial
Front Loaders, Coin Operated\OPL, Hard Mount\Soft Mount (Dexter, IPSO, Maytag, Speed Queen, Uni Mac, Continental & More)



Dryers, commercial & Industrial
Single Pocket, Stacks, Coin Operated, Non-Coin (OPL), (Dexter, IPSO, Maytag, Speed Queen, Uni Mac, Continental & More)



Changers

Vending Machines & Video Games (Soap & Gum Ball Machines just added)

Water Heaters, Storage Tanks & Water Softeners


Wascomat Laundry Package Deal - Full Laundry of Equipment - NEW LOWER PRICE


Looking for a Package Deal - Contact Tom@segotw.com or 314-974-0672 for your custom Package Deal

Coin Laundry Sign (18 total feet long 30" high) $1500.00 (that's crated for shipping)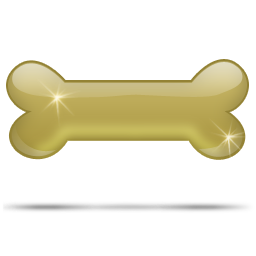 The Bone Yard - Machines that need your Love. Sweat Equity Items.

Selling FAST

Shipping Options - Pickup or Delivery?
We ship anywhere in the US, Canada & others.

Financing Options (Layaway - Loan \ Leasing Companies)
FAQ Frequently Asked Questions about SEG's Laundry Equipment

Garage Sale: Other things For Sale (A little bit of everything)
Our Customer's Success Story (Article from The Journal) PDF Format
Voted Most Progressive Self-Service Laundry, Our Equipment & Our Design!
Need more info? Want to Buy? SEG Contact Info.
Note: We do not collect sales tax on anything shipped out of the State of Missouri
Site Last Updated: TODAY


Celebrating 17 years 1996 - 2013
©Copyright 2013, Systems Engineering Group Inc.
All Rights Reserved.