Pre-Owned Commercial Laundry Equipment
Washers, Dryers, Soap Dispensers, Change Machines
Changer
Standard Front Load
Note: We do not collect sales tax on anything shipped out of the State of Missouri
Standard Front Load, System 600EF
Number Available: 1
Availability: Immediate
Brand: Standard Change Makers
Model: System 600
Price: $2900.00
Power Requirements: 120VAC
Weight: Approx 450LBS
F.O.B.: St. Louis, MO


Shipping Quote: Click here for shipping quote
S.E.G. Item Number: SEG-STANDARD-SYS600-SJ2500-1
Contact SEG for more information & to purchase Click here
Description: 2 Changers in 1. Dual Validators, Dual Power Supplies, 2 Hoppers per Validator (4 Total). Setup for Quarter and Dollar Coins. Was new in 2013. Takes all current bills. Rain shields on validators. Came from coin laundry never used outside. Removed in perfect working order.
OPTIONAL Internet Control Modual available for $500.00. This allows you to get Texts or Emails if there is a problem, Remotly reset the changer, remotly view amound dispenced and status of the changer.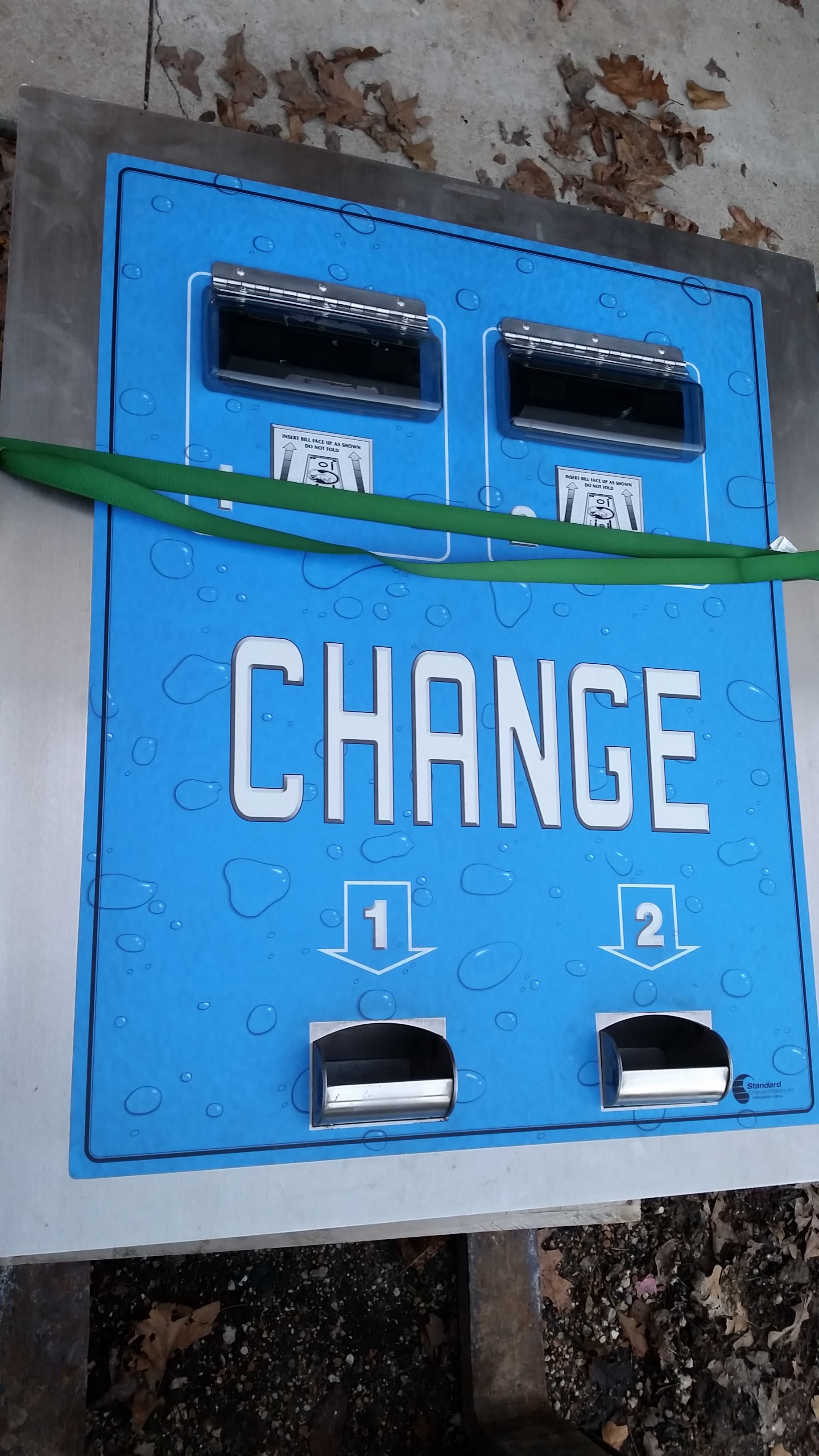 Shipping Options - Pickup or Delivery?
Need more info? Want to Buy? SEG Contact Info.